If Not Purchase, Then Renting Land
90%
Gamified NFT Experiences
65%
In House Skilled Teams
50%
Avatar, NPC's Character Design
45%
HEAR FROM SOME OF THE TOP IN THIS SPACE
Don't believe us? Check out some of these quotes!
"One in 5 adults has invested in, traded or used cryptocurrency, NBC News poll shows"
"Citi Sees Metaverse Economy as Large as $13T by 2030. The virtual world could be the next generation of the internet, the bank's analysts said in a report."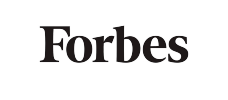 "The Metaverse Is A $1 Trillion Revenue Opportunity. Here's How To Invest..."
"Metaverse land value up 25x in a year & projected to reach $3.0bn in 2022"
Get In Touch
Are you interested in having an experience in the Metaverse
or keen to Partner with us?